For the first time in their 15 year history, The International Business Awards®, the world's premier business awards program, will visit London, England this coming Saturday, October 20 for the sold-out presentations of the 2018 Stevie® Awards. The InterContinental London Park Lane Hotel will be the setting for the event, with more than 400 executives from over 30 nations expected to attend.
More than 3,900 nominations from a record 74 nations were submitted to the IBAs this year. More than 270 professionals worldwide, working on 12 juries, determined the Gold, Silver and Bronze Stevie Award winners, who were announced in August. That announcement was closely followed by the announcements of best-in-show Grand Stevie Award winners, and the winners of People's Choice Stevie Awards for Favorite Companies, a worldwide public vote.
Saturday's presentations will be broadcast from the IBA website, from 7:00 pm local time (2:00 pm EST).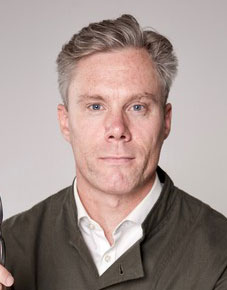 Saturday's presentations will be followed on Sunday morning by several social events for IBA delegates. At 8:30 am, Brett MacFarlane, Client Services Director with EVRY Strategic Design Lab at Method in London, will speak during a session called Breakfast with Branding, sponsored by Stevie Awards partner AD STARS.
The presentation will be followed by delegates' choice of two whirlwind tours of London.
Here's the list of organizations that will be represented at Saturday's event.
7 Stage Advisors
Accedia JSC
Ahjo Communications
AICPA
Airport Railroad
Al Jazeera Media Network
Amorette Ltd
AmRest sp. z o.o.
APAX Recreation
Arçelik
ASDA'A BCW
ATREVIA
Biggin & Scott Knox
Binary Digital Advertising Inc.
BoardPAC
Business Coaching Hanoi West CO., LTD
Canadian Tire Corporation
CEFIC
Central de Informação
Cisco Collaboration
Cisco Systems, GATS IT
Cisco Systems, GIS
Cisco Systems, Global Virtual Engineering
Cogeco Peer 1
College Works Painting
Colquimica Adhesives
comm:up Kommunikation & Management GmbH
CROWDCONSULTANTS
Dani Communications
Deutsche Telekom Services Europe GmbH
DHL Express
Diligent Corporation
Directorate of Public Work of Sharjah
DRF Deutschland Fernsehen Produktions GmbH & Co. KG
Dubai Economy
Dubai Health Authority
ECi Software Solutions
Edelman Intelligence
Eff Creative Group
Egypt Express
Empire Eagle Food Co., Ltd.
endorfina events sp. z o.o.
Enerjisa Enerji A.S.
eNett International
Events DC
Federal Demographic Council
Federal Electricity & Water Authority
First Advantage
FIS
Flamingo Group
Garden of Words
GeiserMaclang Marketing Communications Inc
General Sport Authority
Gilan Holding /Publicity Genie
GRAFFITI
Graham Shapiro Design
GTT Communications, Inc.
GXEVER
Gyeonggi Province
Hanaroadcom
HansaWorld Ltd.
Hanyang University
HELLENIC PETROLEUM SA
Herbalife Nutrition
HeyMoments® The Experience Design Company
Horizon Communication Group
HOTEL SOULHADA
HUYA Bioscience International
I Am Enough
IBM
Informa Pharma Intelligence
ING Bank Turkey
IPRA
Ipsos
IRPC Public Company Limited
KB Kookmin Bank
KEPCO Nuclear Fuel Company
KORAIL
Korea Centers for Disease Control and Prevention
Korea Gas Safety Corporation
Korea Rail Network Authority
Korea Seven Co., Ltd.
Korean Culture and Information Service
KoROAD
KPR
KT KBN
LifeVantage
Limak Foundation
Link4Media
LLORENTE & CUENCA
Lumeon
Mariposa Consulting International
Megaworld Corporation & Foundation
Meralco
Merck KGaA
MicroHealth, LLC
Ministry of Youth and Sport Affairs
Minor Hotel Group Limited
Motilal Oswal Financial Services Ltd
Mphasis
MTRNL
Natal Joint Municipal Pension Fund
Net World Sports
NeuroTransData GmbH
Ooredoo Group
Ortigas & Company
Pan American Energy
Paradigm Design Group
Pegasus Airlines
Penny Appeal
Philia Earth Limited
Philip Morris International
Port It Global Kenya
Port It Global Mexico S.A. de C.V.
PRecious Communications
Pru Life UK
PT ANGKASA PURA II (PERSERO)
PT Perusahaan Gas Negara (Persero) Tbk
PT Petrokimia Gresik
RAK Chamber
Resolute Forest Products
SABC Pension Fund
sahibinden.com
SCHUFA Holding AG - Project SPIRIT
Seocho Gu
Seoul Metropolitian Government
Shade Tree Auto
Smart Dubai Government Establishment
Solarwinds
Soohyun
Strategic Public Relations Group
Super Life Saver Board Game
SuperLife World
Syncron
Tata Consultancy Services UK
TELUS International
TemaCC - Talent Entertainment Management and Consultancy Company
Tezgahçilar
TH Food Chain Join Stock Company
Thai Life Insurance Plc.
The Female Social Network
The Saem International Co.,Ltd.
The Surgery
ThermoBrush
Thomson Reuters
Trainer Rx
Ulled Asociados C.R.P. S.A.
University of Greenwich
Velocity Global
Viettel Group
Virtusa Corporation
Wayfair
WebTalk sp. z o.o.
Westminster Abbey
Wharf China Estates Limited
Whirlpool Corporation
WP Engine
Entries for the 2019 IBAs will open in early February. Join the mailing list for the entry kit and it will be sent to you then, as soon as it is available.