The Stevie Awards are delighted to announce the eleven distinguished professionals who will chair the judging committees of The 2016 (14th annual) American Business Awards.
The American Business Awards are the premier business awards program in the U.S.A., with categories to recognize achievement in every facet of work life, from management to marketing, human resources to new products and websites.
The eleven committee chair selections are based on the categories that will be judged. Judging chairs helped to form their committees, each of which will be comprised of 10-20 other executives.
Winners in this year's American Business Awards will be announced on
May 2. Judging will take place from late March through April. Winners will be celebrated at an awards banquet in New York City on June 20. Tickets will go on sale May 2.
Here are this year's final judging committee chairs.
COMPANY/ORGANIZATION

Chair:
Robert Frost, Vice President, Customer Care
Carbonite, Inc., Boston, Massachusetts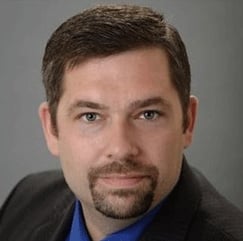 Rob Frost is Vice President, Customer Care for Carbonite, a leading provider of hybrid backup (cloud and local) and recovery solutions for home users and businesses. Rob is hyper-focused on customer satisfaction and sets the highest standards for customer service. As VP of Customer Care, Rob and his award-winning, global customer care team continually strive to make sure every customer interaction is a positive experience.
Prior to joining Carbonite, Rob was Director of Client Services and Technical Support at Intronis. Rob also served as Senior Director of Support and Global Client Relations at Acronis, where he spent three years in Moscow, Russia, delivering global support in nine languages.
MANAGEMENT

Chair:
Jay Starkman, CEO
Engage PEO, Hollywood, Florida
I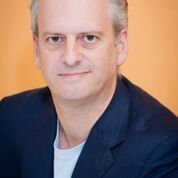 n 2011, after more than two decades marked by substantial achievement within and outside the Professional Employer Organization (PEO) industry, Jay set out to build a new kind of PEO where quality service would be the driving focus of everything. That PEO is Engage. Today, Engage is one of the fastest-growing companies in the country.
Before forming Engage, Jay was president and CEO of AlphaStaff, a PEO, which he grew from a small player to a top-five industry leader. Jay sold the company in 2008 to a private equity group. Prior to AlphaStaff, Jay was president and CEO of OneChem, a software application provider to the chemical industry. He also was managing partner of his own successful law firm, which specialized, in employment and commercial law. Among his numerous leadership awards, Jay most recently received the Gold Stevie® Award for Executive of the Year in the 2015 American Business Awards, and the Gold Award for Chief Executive Officer of the Year in the 2015 Golden Bridge Awards.
Jay is a previous member of the board of directors of the Employee Services Assurance Corporation (ESAC), the accrediting body for the PEO industry; and the National Association of Professional Employer Organizations (NAPEO).
MARKETING

Chair:
Gina Ellis-Strother, Director of Marketing
Charleston County Park & Recreation Commission, Charleston, South Carolina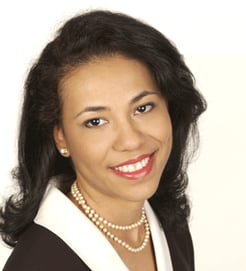 Gina Ellis-Strother has been Director of Marketing for Charleston County Park & Recreation Commission since 2013. She has had more than 20 years of experience in travel and technology marketing, and previous employers included American Airlines, SABRE, Worldspan, and Verizon Wireless.
In 2015, the American Marketing Association of Charleston awarded Gina the Spark! Award for Marketer of the Year for her innovative rebranding and advertising work for Charleston County Parks. That same year, she was presented with the Gold Stevie Award for Marketer of the Year at the American Business Awards in Chicago. She is a member of the American Marketing Association, serves as an officer of the board at the Charleston Collegiate School, and continues to use her marketing expertise to support the nonprofit organization, The Parklands Foundation.
Gina graduated Cum Laude with a Bachelor Degree from Hunter College at The City University of New York, and received a Master of Business Administration at The Citadel Military College of South Carolina. She presently lives in Charleston, SC with her husband Troy and daughter Gabrielle.
PR/IR/CORPORATE COMMUNICATIONS
Chair:
Jock Breitwieser, Director, Corporate Communications
TriNet, San Jose, California
Jock Breitwieser runs corporate communications at TriNet, a strategic partner to small and medium-sized businesses for HR, payroll, employee benefits, employment law compliance, and risk mitigation. He drove the company's communications during its IPO and is responsible for TriNet's external communications and social media strategy.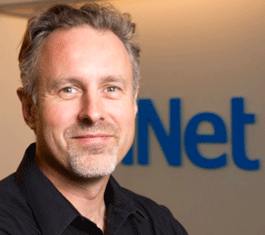 Prior to TriNet, Jock spearheaded global public relations, customer references, and social media for Dell SonicWALL in 17 countries. He drove positioning and communications when the previously public company went private with Thoma Bravo in 2010 and during SonicWALL's acquisition by Dell in 2012. Before that, he was global head of corporate communications and web marketing at CallidusCloud, a provider of cloud-based sales and marketing solutions. Before that, Jock worked at The Hoffman Agency, Edelman Worldwide, and
EURO RSCG where he executed successful international PR and analyst relations programs in the U.S., the U.K., Germany, France, and Hong Kong for global clients in high-tech, telecommunications and financial services. He has also co-founded a network security startup, run a successful Kickstarter campaign, and served as marketing/communications advisor to startups. He has written a bestselling book on PR-practices, received numerous awards for excellence in communications, and was featured by Forrester Research for his exemplary approach to driving sales results with analyst relations.
Jock holds an M.A. in contemporary history, law, and political sciences from the University of Bochum, Germany. He also studied in Tours, France with a scholarship from the European Union. In his spare time, Jock enjoys international travel and competes in Triathlons.
Jock tells us: "Every year, The Stevie Awards honor the achievements of the very best organizations in the U.S. It's an incredible honor to chair the group of outstanding experts that make up the Judging Committee for the Corporate Communications/IR/PR categories. The committee and I will take great pride in identifying the most deserving organizations and teams. It will be a pleasure to review the creative and highly professional submissions. I cannot wait to start judging the submissions for the 2016 Stevies."
HUMAN RESOURCES
Chair:
Narasimhan Srinivasan, Vice President & Head of Human Resource
Tata Consultancy Services, Edison, New Jersey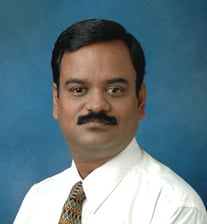 Narasimhan Srinivasan (Narsi) is the Vice President and Head of Human Resources for Tata Consultancy Services (TCS) in North America. He has been with TCS for the last 22 years. Narsi's career spans 27 years, and during that time, he has played multiple roles in Delivery, Business Development and Human Resources areas in the IT Industry. He has been working in Human Resources for the last 9 years. His key roles at TCS include Global Head of Learning and Development, Head of Organizational Effectiveness, HR Director– APAC, Regional Manager–Bristol, UK, and Client Partner for Standard Chartered Bank, Target, AXA, and Nedcor Relationships.
Narsi graduated from Birla Institute of Technology and Science, Pilani, India, with a Master ofScience (Hons.) Chemistry, and a Master of Science (Technology) Computer Science in 1985. Narsi is very much interested in sports and plays cricket and golf.
CUSTOMER SERVICE & SUPPORT
Chair:
Steve Fulmer, Senior Vice President of Government Guaranteed Lending
First GREEN Bank, Orlando, Florida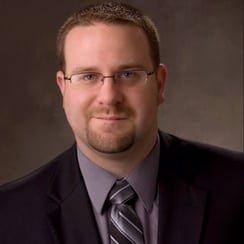 Steve Fulmer is the Senior Vice President of Government Guaranteed Lending at First GREEN Bank, a "local bank with a global mission" that endeavors to do the right thing for the environment, and the company's people, community, and shareholders. Steve oversees all Small Business Administration and US Department of Agriculture Business Lending in Florida for the bank.
Steve has over 8 years experience in banking in Central Florida. He currently serves on the executive board of the Oviedo/Winter Springs Chamber and the steering chairman for Future Leaders of CREW Orlando.
Steve has a Master's Degree of Business Administration from the University of Phoenix and is a US Army veteran.
NEW PRODUCT OR SERVICE/INFORMATION TECHNOLOGY
Chair:
Derek Gerry, Director, Strategic Accounts
C-4 Analytics, Saugus, Massachusetts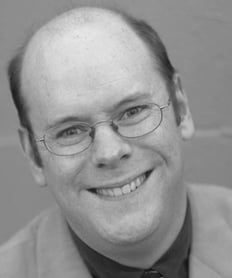 Derek Gerry is Director, Strategic Accounts at C-4 Analytics, a provider of customizable full service digital marketing solutions in Boston. A skilled content and search optimization strategist with a deep appreciation for Saul Bass, Ken Nordine, and the fundamentals of marketing communication, Derek has been part of the team at C-4 Analytics since 2010. In his capacity as Director of Strategic Accounts, Derek has developed and implemented campaigns in the health care, consumer retail, energy, and automotive sectors.
Derek has spent nearly 20 years creating content and marketing campaigns for online audiences, working for some of the United States' top companies, including Standard & Poor's, Harcourt Brace, and IAC.
Derek is also an accomplished broadcaster who hosts a weekly news and commentary show in Boston, and he has appeared on several talk stations in the Boston area.
ANNUAL REPORTS & PUBLICATIONS

Chair:
Justin Bell, CEO
Lion Agency, Miami, Florida
J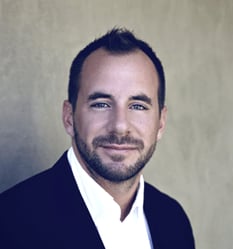 ustin Bell is an experienced marketing executive and brand strategist residing in Miami, Florida. Justin is CEO of Lion Agency, a multinational digital agency with offices in Buenos Aires, Miami and São Paulo. Lion Agency is an award-winning agency (earning five American Business Awards in 2015), and works with leading brands including American Express, Celebrity Cruises, Elizabeth Arden, FANIA Records, Tío Gazpacho, and the University of Miami.
Justin joined Lion Agency in 2015 when Lion Agency acquired Arc+Arrow Creative Group. Justin founded Arc+Arrow in 2013 after working his way through various senior leadership roles at Omnicom Group where he worked with brands including Best Buy, Costco, Motorola, Wal-Mart, and Samsung, as well as Carphone Warehouse, Dixons Retail, and John Lewis in Europe.
Justin is a graduate of The Ohio State University and Ashland University with degrees in marketing.
LIVE EVENTS
Chair:
Staci Johnson, Vice President of Marketing
Roth Staffing Companies, L.P., Orange, California
Staci Johnson is the Vice President of Marketing for Roth Staffing Companies, one of the largest privately held staffing companies in the country. She heads the corporate marketing department and all its functions, including campaigns, website creation, digital marketing, email catalogs, social media, live events, virtual events, public relations, newsletters, branding … if it gets communicated, it goes through Staci's Marketing team.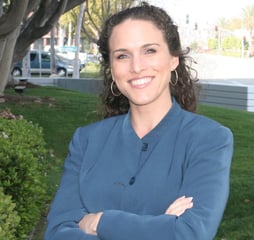 Staci was the recipient of the 2015 Gold Stevie Award for Marketing Executive of the Year. With her help, Roth Staffing Companies has been honored by Fortune as a 100 Best Workplaces for Women and 50 Best Small & Medium Workplaces, as well as Best Staffing Firms to Work For by Staffing Industry Analysts, and Best of Staffing for both Client and Talent Satisfaction by Inavero and CareerBuilder. Staci's Marketing team has been lauded with VOICE Awards from the American Staffing Association for five consecutive years and referred to as the best Marketing department in the industry. The team has also been recognized with B2B Marketing Awards.
Staci started her career in Television after receiving her Bachelor of Arts in Television Production from San Francisco State University. She went on to receive a Master of Arts in Communication Studies from University of California, Davis. In addition to teaching television production and communication classes at UC Davis and Yuba Community College, her marketing career includes working in the healthcare, banking, government, and arts industries before settling in to 10 years at Roth Staffing Companies–and counting.

Staci tells us: "I hope it's not too clichédé to say how much of a humbling honor it is to be invited to Chair this Judging Committee for the Stevie Awards. I have such great respect and admiration for those professionals who have participated in helping select past Stevie Award winners and I am excited to join this exclusive group. The American Business Awards go above and beyond to find, select, and recognize truly exceptional companies and business leaders worthy of praise. I look forward to helping honor and congratulate this year's recipients."
WEBSITES & APPS
Chair:
Eric Farr, Principal
BrainStorm, Inc., American Fork, Utah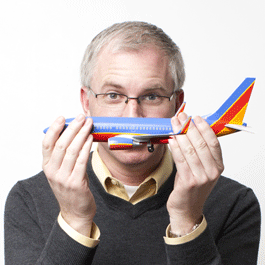 Eric Farr is a Principal at BrainStorm, Inc., a leading provider of end-user adoption and change management solutions. BrainStorm's mission is to change the way the world works. On top of changing the way the world works, BrainStorm is known for being one of the best places to work in the country. BrainStorm was named to Outside's Best Places to Work for the fourth consecutive year, three time Utah Business Best Companies, and was featured twice on Fortune.com for being one of the 100 best places to work for both women and camaraderie in the nation. Corporate culture isn't the only award-winning aspect of the company: BrainStorm has also been recognized by Microsoft, Zip Recruiter, and, of course, the Stevies for their outstanding products and services.
Eric, recently named one of the Ten Coolest Entrepreneurs by Utah Valley Business Q Magazine, has over 20 years of experience in entrepreneurship and business leadership, and has been instrumental in building BrainStorm's unique relationships with its customers and partners. In Eric's free time you can find him exploring each corner of the world, often on a motorcycle.
Eric was thrilled to have BrainStorm honored in the 2015 Stevie awards and is looking forward to being the Chair of the committee judging the Website and App Awards for the 14th annual American Business Awards.
VIDEOS
Chair:
Jody Brown, Executive Vice President, Public Relations, Corporate Communications, and Congressional Relations
CACI International, Inc., Arlington, Virginia, USA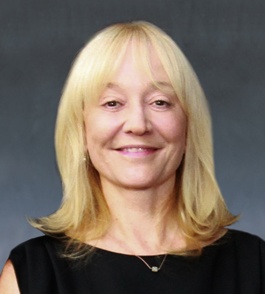 Jody Brown is Executive Vice President of Public Relations, Corporate Communications, and Congressional Relations at CACI International Inc., a provider of information solutions and services in support of national security missions and government transformation for Intelligence, Defense, and Federal Civilian customers. Jody initiates and directs the company's internal and external communications, public relations, congressional relations, marketing communications, corporate branding and strategies, philanthropy and community relations, and employee communications. She leads the coordination of strategic leadership events, provides critical direction for change management activities, and is a member of the company's Mergers & Acquisitions Executive Team. Jody provides strategic input and direction to the company's investor relations and has led or made major contributions to a wide range of projects and initiatives that have spurred and supported CACI's growth. Her contributions have been essential in enabling CACI to sharpen client focus, increase awareness of the company's solutions and capabilities, expand into new markets, enhance recruitment communications, and enhance shareholder value.
Jody is a member of the Professional Services Council (PSC) Legislative Action Network and sits on PSC's Communications Committee and Government Affairs Committee, which provides valuable information exchange on legislative, regulatory, and related policy issues; and is a member of the Women's Foreign Policy Group, which promotes women's leadership in international affairs. In community outreach activities in the Washington, D.C. metropolitan area where CACI is headquartered, Jody is an active supporter of the American Heart Association, and Comfort for America's Uniformed Services (Cause). Within CACI, her leadership achievements have been acknowledged with numerous company awards and recognition.